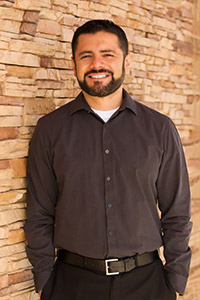 "I've always been about helping people. I love how we can change a person's life. The perception of themselves changes. It's so rewarding."
Dr. Rivera earned his Bachelor of Science degree in biology from the University of California, Los Angeles. He then pursued a Doctor of Dental Medicine at Temple University School of Dentistry, where he graduated magna cum laude. He completed his orthodontic residency at the University of Texas Health Science Center, San Antonio.
Dr. Rivera loves being able to help people. He enjoys being in a profession that helps people feel better about themselves and participating in the transformation that occurs as a patient's smile is made more beautiful. He is a lifelong learner and stays well-informed about the most up-to-date research and findings in order to provide high-quality care, a wonderful treatment experience and excellent results for each patient.
Dr. Rivera is a member of many organizations, including:
Originally from Colima, Mexico, Dr. Rivera found his way to California when he was just two years old. Growing up in a small one-bedroom home that he shared with his parents and four brothers, life was not always easy, but it was always a family-oriented and supportive environment. Graduating from UCLA in 1999, Dr. Rivera furthered his education at Temple University School of Dentistry in Philadelphia. It was during his second year of dental school that he decided to enlist in the Army. Later stationed at Fort Bliss, he was then sent to Iraq for a year, providing dental care for all military branches and even detainees at Camp Bucca, Al Basra, Iraq.
After finishing his three years of active duty in the military, Dr. Rivera went to San Antonio to complete his orthodontic residency from 2010 to 2013. At that point, with two kids and wife, the family decided to permanently relocate to El Paso. "El Paso is a better place to raise a family. The people here are so nice." An easygoing and genuine person himself, he is proud to call El Paso his home and raise his children here.
Rivera Orthodontics offers dental alignment from the use of traditional braces to clear aligners for patients of all ages. Dr. Rivera, also a dentofacial orthopedics specialist, is a Board Certified orthodontist — only four orthodontists are board certified in El Paso according to aooinfo.org. "I'm an over-achiever. It was my personal goal to be that much more qualified." Dr. Rivera also stated, "I've always been about helping people. I love how we can change a person's life. The perception of themselves changes. It's so rewarding."
Since November 2013, Dr. Rivera has held his practice, Rivera Orthodontics. Since opening, the number of patients has doubled — and it continues to grow as word spreads about the professionalism and genuine care that Dr. Rivera provides.
Our office accepts as many insurance companies as possible, and you can seek out Dr. Rivera for any of your orthodontic needs. Not only is he extremely qualified but he also truly cares about orthodontics and loves what he does.
Meet Our Team
The team at Rivera Orthodontics is here to make your visit with our orthodontist as comfortable, convenient and effective as possible. We will always make you feel welcome and will treat you like a member of our family. You can meet our team members below, and you can contact our office for your orthodontic appointment in El Paso, Texas.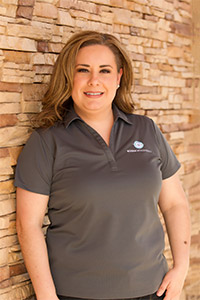 lily@riveraorthodontics.com
As an office manager at Rivera Orthodontics, I am responsible for directing and coordinating office services and related activities on a daily basis. Over 15 years of working with people of different cultures and backgrounds, I have developed my people skills. I find that in helping others I am able to learn a lot about myself, and seeing a smile on somebody else's face is enough to change a bad day to a great week. I have more than 10 years of experience in working with insurance, and it has been a challenge, but overall, I enjoy working with insurance plans. New patients are always welcome, and I would love to develop a family relationship with all of our patients. I love spending time with my family when I am away from work.
Rosie
Human Resources/Insurance Coordinator
rosie@riveraorthodontics.com
My name is Rosie, and I have over 17 years' experience in the dental field. Although I like working in every area of the office, what I enjoy the most is battling insurance companies to help patients pay less out of pocket. I am blessed to be part of Rivera Orthodontics, where we strive to make sure every patient gets the highest standard of care. I could not be prouder to be a part of this amazing team. On my downtime, I enjoy watching boxing, UFC and football. I am a Cowboys fan!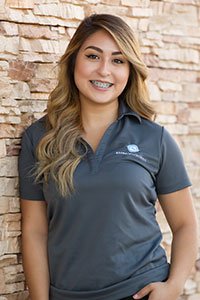 Christina
Treatment Coordinator
As a treatment coordinator, my responsibility is to assist Dr. Rivera on all initial consultation appointments, assemble a financial plan that best suits our patients and recap Dr. Rivera's recommendations for treatment. I enjoy educating patients about their dental treatments and witnessing their reactions as they begin their journey to beautiful smiles!
I am currently attending UTEP to pursue my career in the dental field and become a dentist. Other than work and school, I spend my time at the gym and enjoy activities such as off-roading, hiking and traveling.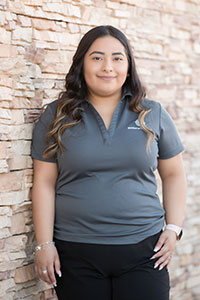 I enjoy being a receptionist because it allows me to greet patients, schedule appointments, take payments and verify insurance. I like getting to know all of our patients and putting smiles on their faces when they come in. I graduated from Eastwood, and I am attending UTEP to further my education toward becoming a dental hygienist in the future. Being part of this amazing team has allowed me to look forward to coming into work with happiness and passion. When I am not at work, I enjoy spending time with my loving family and friends, cooking, and watching scary movies.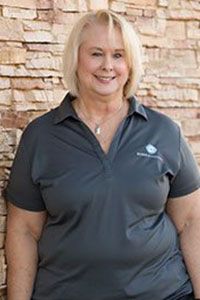 I have worked in orthodontics for over 35 years. Although I started as an orthodontic assistant, I have worked in the office area for all but a couple of years. In the past, I have also helped with registration for the TDA/EPDDS sponsored assistant certification courses and mailings for the El Paso Dental Conference. I am now working part-time doing front desk duties, verifying insurance and filling Medicaid pre-authorizations. Outside of work, I read constantly, enjoy going out to eat with friends, and am an avid fan of TCU college baseball (grandchild #1), Nolan Catholic High School football and baseball (grandchild #2), and Saint Maria Goretti Catholic School sports and Juice Basketball (twin granddaughters #3 and #4).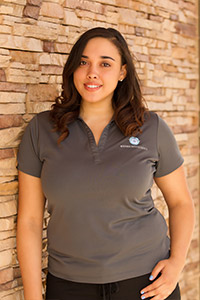 Skylar
Lead Orthodontic Assistant
I graduated from Vista College and now work chairside, assisting Dr. Jaime Rivera. I also do initial bonding and take X-rays and impressions. I love what I do — I have always wanted to help people, so I knew this was the job for me. Helping people gain confidence by giving them that perfect smile is why I love my job! I spend my spare time with friends, watching movies, playing basketball, having family game nights and baking.